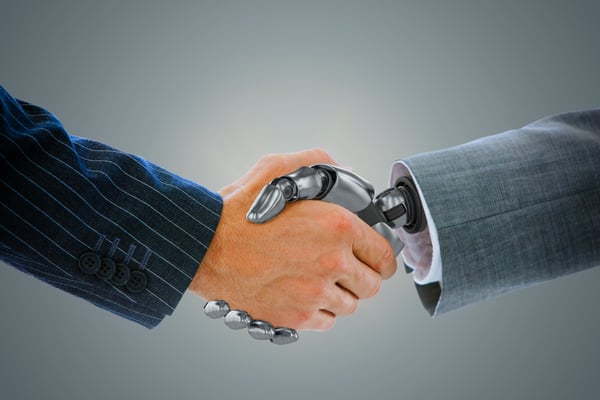 Here's why you should automate part loading and unloading in your CNC shop today.
Robots never take breaks, days off or vacations. They never fail to show up or become distracted. They continuously load and unload parts until you tell them otherwise, and modern industrial robots require minimal maintenance.
Better use of operator time. Instead of manually loading and unloading workpieces, the machine operator can tend a number of CNC machines and perform other duties while the robots unfailingly perform their routines.
The newest generation of free-standing

robotic CNC machine tenders can process a wide range of part sizes, IDs and ODs, and use menu-driven, touch screen HMIs that make setups quick and easy, with no prior programming knowledge. Changeovers take less than 10 minutes, so you can meet ever-changing customer demands and make cost-efficient small batch runs.
The most successful CNC shops are those that embrace technologies to become more productive while reducing production costs. As was evident at the recent IMTS show, robotic automation is being accepted by CNC shops of all sizes.
More affordable than ever. Self-contained, robotic CNC machine tenders like Load & Go from Automation Within Reach have a low initial cost, are simple to self-install and operate, and require no advanced programming skills.
If you think the Load & Go might be a good fit for your operation, we will gladly provide a demo of the Load & Go running your part.