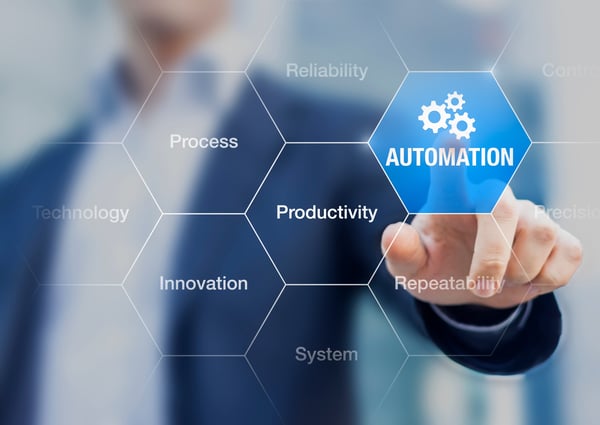 Over time, the most successful CNC shops are those that adopt new technologies to reduce cost-per-part and improve productivity. Of course, shop owners must always balance risk and reward when considering capital investments.
However, don't be swayed by the following common myths when considering an investment in robotic automation. The only real risk is not gaining the rewards robotic machine tending delivers.
Myth # 1: "We don't produce high volumes of parts, so robots won't really help."
The Load & Go robotic tending solution from AWR are designed for scheduling flexibility. They accommodate a wide range of part IDs and ODs, and changeovers take 10 minutes or less. This means you can relieve machine operators of loading and unloading parts, so they can perform other duties and, once production of a part is complete, they can quickly changeover for a different part run. Think how that can improve productivity.
Myth # 2: "Programming robots is difficult, and we don't have that capability."
A self-contained, robotic CNC machine tender with an easy-to-use, touch screen HMI lets any machine operator point and click to set up and run part programs. These programs are then stored so they can be quickly called up as needed. No prior programming knowledge required.
Myth # 3: "I can't afford an expensive robotic automation system."
Although custom designed robotic automation systems range from relatively modest to quite expensive, a free standing, self-contained robotic CNC machine tender is surprisingly affordable. These units are also simple to install (position in front of the CNC machine, anchor to the floor, connect power, air and Ethernet) and come with easy-to-follow installation and operating videos that can get you up and running in no time.
To learn more about Load & Go robotic CNC machine tending systems contact ustoday.